Village brand and integration problem.
Villages produce and export a large amount of goods abroad but bitterly instead are the products that they make do not carry their own brand.
Order and label foreign
The country has over 1400 handicraft villages, producing over 300 kinds of products with four main groups: rattan, bamboo, rush, leaves, carpet, ceramics, embroidery, lace, weaving … Handicraft It has a high growth rate of about 20% per annum and is one of the top 10 items with high export growth rate of the country and considered as a potential export item.
However, in order to continue to stand and develop, the village has to overcome many obstacles. Mr Luu Duy Dan – Vice Chairman of Vietnam Handicraft Village said: "The existence of the village is still lack of capital, market, technology. Especially in the past two years, the impact of the global economic crisis is too big a challenge for the village. Trade villages have exposed many weaknesses that need to be overcome … ".
There are foreign visitors to the village to order goods but require products made using the label of their business to bring home to sell the value higher than a dozen times.
At present, the ability to link between villages is very poor. The craft villages have the strength to create very meticulous products, but when customers need a container and delivery within a month, most of the villages are "hand in hand."
Many handicraft enterprises have abandoned large orders that have forced customers to buy in other markets such as Laos, Thailand or China. "So, even without the AEC, domestic enterprises are weaker than regional enterprises in terms of linking capacity," said Hoa.
In addition, the issue of design and protection of copyright is also a challenge for the current village. The code has just produced the day before, the next day saw the sale is full in the market. "We have a lot of branded villages but also many villages do not protect their own brand,
Hanoi is determined to help craft villages build brands
According to the plan, by 2030, Hanoi will have 1,500 craft villages. The city preserves and restores 21 villages and builds 17 villages to link the village economy with tourism.
In order to achieve the above target, the city plans to invest over 8,500 billion VND. Ha Noi has set the target for 2015, the proportion of occupational production and craft villages is 8.4%; By 2020 it will account for 8.5% and by 2030 account for 8.9% of the total industrial and handicraft production value of the city.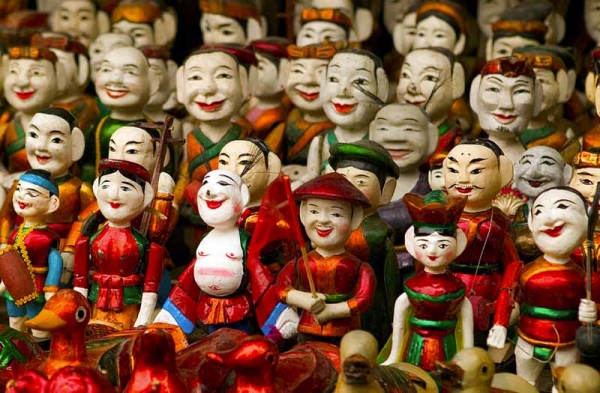 Trade villages have not paid attention to brand development
The city will limit the widespread expansion of the village and will move the village into concentrated industrial clusters to better manage the environment and social security.
Till now, dozens of villages will be handled well in the environment, upgrading infrastructure and creating stable jobs for about 800 to 1 million rural workers, of which 200,000 new jobs will be created. with a per capita income of 25-30 million VND per year in 2015 and 35-40 million VND per year by 2020, 50-60 million VND per year by 2030.
Some traditional industries will be given priority as well as promote the development of handicrafts, agro-forestry products, silk weaving, embroidery, lace and ceramics; leather shoes
In addition, auxiliary industries for industrial production such as textiles, metalworking, electricity, forging, cutlery, export processing were also developed. Attached to the investment, Hanoi will implement many solutions to help craft villages develop in a sustainable and long-term and workers can stick to a stable job.
The city focuses on the stages such as: Finding markets for products, linking trade villages with supermarkets, markets, trade centers to put products into distribution and combine with programs to deliver goods to the farm. village; forming linkages with enterprises to help craft villages become satellites for enterprises; Organizing and supporting craft villages to participate in specialized fairs and exhibitions;
Coordinate with Trade Promotion Centers, Trade Offices and Trade Representative Offices in foreign countries to promote and introduce potentials, strengths and products of craft villages to host countries; Assist associations, craft villages to build and maintain websites to promote product brands … on the Internet.
To build and develop a trade village brand, to support craft villages in building and developing their trademarks, especially in traditional craft villages; Enhancing the role of associations, associations, commune governments, villages and enterprises in craft villages in promoting and introducing trade village trademarks to domestic and foreign customers.