Seagrass Storage Tray, Handmade Natural Tray
Frame: metal frame (iron)
Weaving: normal weave (View more)
Origin: Made in Vietnam
Color: Natural
Shape: Rectangular
Size (L * W *H): 44*30*6 cm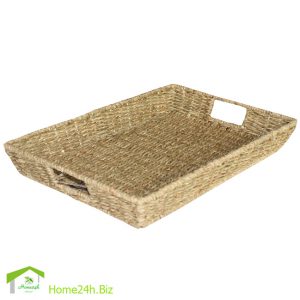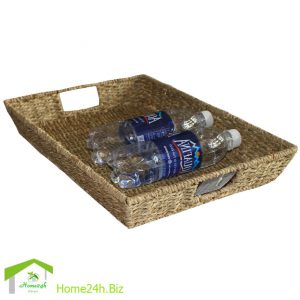 PACKAGING:
Carton size:  46*32*65cm
Packing: 20 pcs per ctn
Loading: 13,580 pcs in 40HC container /  679 cartons
Packing by carton 5 layers, natural color.
Paper cover all with Sili-Cagel inside carton box.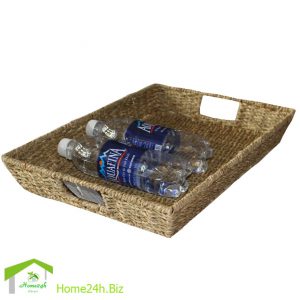 Product features:
The storage tray is made entirely from processed seagrass fiber, so it is durable and environmentally friendly.
Seagrass yarn is fixed to create a strong frame, high finish.
With a unique knitting style – Hand twisting, hand twisting and antique imitation tones, the product also contributes to beautify the space.
Using:
Tray used to hold documents, books, children's toys or personal belongings. Depending on the purpose of use, we can arrange small items in the house more easily and simply without taking up too much space for your home.
Why Should You Place an Order with us?
High quality, reasonable price and prompt delivery.
Mixed orders, small orders or combined orders with other factories is accepted.
More orders, cheaper price.
We have the independent export.
Various designs and various types, sophistication and customization.
Colors, sizes, styles and logos of customers are accepted.
Simple styles, tidy and comfortable.
100% handmade, full range, fashionable, durable and high practical value.
We can make your samples easy and fast with the short time 7-10 days.
Packaging and labeling is suitable with export standard or as customer special requirement.
etc.
EMAIL: Sales@home24h.biz
WeChat / WhatsApp/ Zalo : 84906.631.681
Skype: Home24h.biz
Call us: 84 906.631.681 (Office) / 84 283 6368 625 (warehouse)