Product Description:
Size of full set  – L X W X H (cm):
Laundry Hamper Large size: 45*34*54 cm     /     Laundry hamper  small size: 37*29*52cm
Basket large size:37*28*20cm    /    Basker medium size:  32*23*19cm          / Basket Small size: 22*17*12cm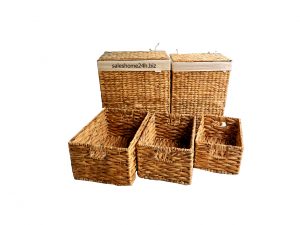 Product Feature: 
The laundry basket is made from 100% water hyacinth, making it possible to organize dirty clothes easily and conveniently. In addition, it helps decorate your home more vividly and does not take up too much space.
 Detailed Image and Usage:
we can collect all the dirty laundry in a basket for washing once . This is very convenient for office workers when there is too little time for washing clothes. In addition, it also increases the aesthetics of your home instead of having to throw clothes around the house.
Natural LAUNDRY BASKET SETS S/2 – HO-3063/5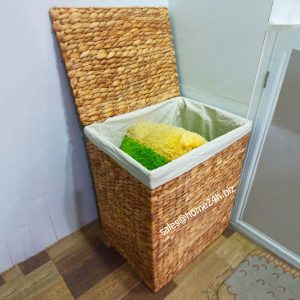 NATURAL BASKETS  SETS  S/3 – HO-3063/5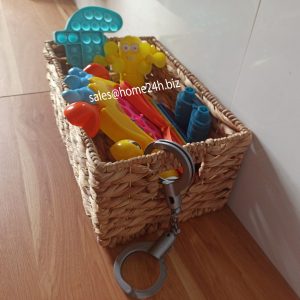 Why Should You Place an Order?
High quality, reasonable price and prompt delivery.
Mixed orders, small orders or combined orders with other factories is accepted.
More orders, cheaper price.
We have the independent export right.
Various designs and various types, sophistication and customization.
Colors, sizes, styles and logos of customers are accepted.
Simple styles, tidy and comfortable.
100% handmade weaving, full range, fashionable, durable and high practical value.
We can make your samples easy and fast with the short time 7-10 days.
Packaging and labeling is suitable with export standard or as customer special requirement.