THE VARIETY OF VIETNAM'S TRADITIONAL HANDICRAFTS 
Besides other storage products, a tray is also one of the must-have items in every home. This is the ideal furniture for keeping things organized and clean as well as expanding our house and office spaces.
With a compact design, trays are easy to store, decorate, or carry any kinds of possessions such as food,  papers, makeup items, pieces of jewelry, towels, etc. Its functions are flexible from the kitchen, bathroom, and living room to the desk.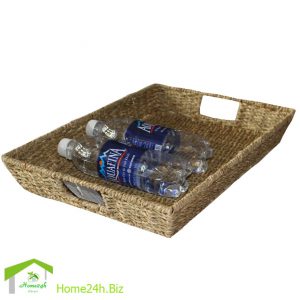 At present, Home24h Co., Ltd produces and supplies a variety of designs, colors, and sizes of trays with 100% natural materials mainly water hyacinth and seagrass. Our eco-friendly products are suitable for all ages.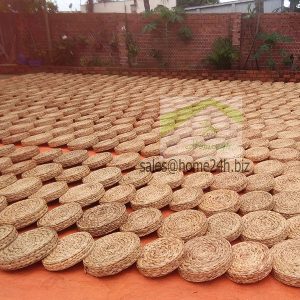 All product details are in the Product STORAGE TRAYS & RACKS section.
We are currently looking for a partner to cooperate in production, export and distribution to the market. We would be grateful to cooperate with the Organizations, Enterprises and Individuals who are interested in carrying out the production and export activities in order to increase value and promote the common brand for both parties. We are committed to always giving the best products and services with reasonable prices, high discounts and many other incentives. With the goodwill to cooperate for mutual development,  Home24h  Co., Ltd. is very confident in the good and long-term success in the cooperation process between us and our partners.
If you are interested in collaborating with us, please feel free to contact us directly via:
Transaction office – Home24h Co., Ltd
Address: No. 22 – 24, Street 3, Bau Sim Hamlet, Tan Thong Hoi Commune, Cu Chi District, Ho Chi Minh City, Vietnam
Phone:  0906 631 681 (Mr.House –  General Director of Home24h Co., Ltd.)
Fax: 0862 540 790
Email: Sales@home24h.biz
Hiện nay công ty đang cần tìm một đối tác để cùng hợp tác sản xuất, xuất khẩu và phân phối ra thị trường các sản phẩm mây tre đan.
Công ty TNHH Home24h xin gửi lời mời hợp tác đến Quý đối tác là các Tổ chức, Doanh nghiệp, Cá nhân quan tâm và mong muốn hợp tác  cùng thực hiện chung các hoạt động sản xuất, xuất khẩu nhằm gia tăng giá trị và quảng bá thương hiệu chung cho cả hai bên. Chúng tôi cam kết luôn dành cho Quý Công ty các sản phẩm dịch vụ tốt nhất cùng chính sách giá cả hợp lý, chiết khấu cao và nhiều ưu đãi khác. Với thiện chí hợp tác cùng phát triển, Công ty TNHH Home24h rất tin tưởng vào sự thành công tốt đẹp và lâu dài trong quá trình hợp tác giữa chúng tôi và Quý đối tác.
Quý đối tác có nhu cầu muốn hợp tác kinh doanh xin liên hệ trực tiếp với chúng tôi qua:
Văn phòng giao dịch – Công ty TNHH Home24h
Địa chỉ:  số 22- 24, đường số 3, ấp Bàu Sim, xã Tân Thông Hội, Huyện Củ Chi, Tp HCM, Việt Nam
Điện thoại: 0906 631 681 (Mr.House – Tổng giám đốc cty TNHH Home24h)
Fax: 0862 540 790
Email: Sales@home24h.biz